Explorer Quests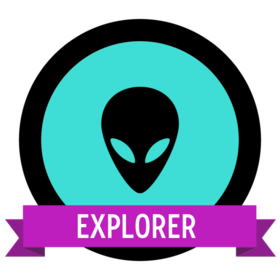 The Explorer Quests (Mapping/Discovering)
Students must first understand the "lay of the land" when encountering new ideas. Likewise, to get the most out of the CLT Summer Faculty Institute, you will need to explore the opportunities the conference offers. Considering your interests, objectives for attending, and possible future application of ideas while engaging in the following tasks. Use our hashtag, #CLTODU15, to share your progress.
Choose Your Own Adventure:
Using the map of the conference site provided in your conference program, plan out your conference experience. Indicate the rooms where you will be attending panels.
Have a game facilitator stamp your booklet.
Paparazzi Scavenger Hunt:
For each of the tasks below, have folks add their autographs, indicating their departments or roles.
Locate participants with shared research interests, locate a colleague from your department at the conference, from a different department, from a different college at the conference, or try to locate all of the game facilitators, the conference organizers, and CLT staff.
Share paparazzi pictures of those you find.
Ideas Take Flight:
Design a paper airplane at the outside station (behind the Blue Room). Write on one wing a concept you learned at the conference that you're interested in trying. On the other, write a first step to implementing the concept.
Find a partner; see whose ideas literally fly farthest by launching your airplane on the sidewalk behind the Blue Room. Mark your landing point with chalk, and share pictures of your flight on the conference hashtag. Have the facilitator stamp your booklet.
Bring your paper airplane to the Game Room (Room B), and have a facilitator add it to our Aviation Hall of Fame.
Planting New Ideas:
Outside, behind the Blue Room, grab flower-making components; write down a key concept you learned during the conference on the petals. Construct a flower using this concept as its centerpiece.
Plant the flower in the Garden of Ideas!
Share a picture of the flower you planted using our conference hashtag.