Collector Quests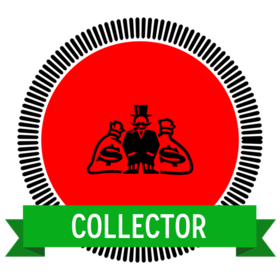 The Collector Quests (Accumulating/Categorizing)
Students must accumulate knowledge to succeed. Likewise, try to gather information regarding available resources, colleagues, and your learning environment. Use our hashtag, #CLTODU15, to share your progress.
Plenary BINGO:
BINGO cards are available from the central gaming table in the Game Room (Room B).
Throughout the plenary session, listen for keywords you see on your card. Mark off a word when you hear a plenary speaker say it.
If you get BINGO, bring your completed card to the Game Room (Room B), or share a picture of your winning card using our hashtag.
You can play with multiple cards.
Collect Business Cards/Contact Information:
Collect business cards from fellow conference participants or exchange contact info with them. Grab a binder clip from the Game Room (Room B) and clip these to your booklet.
Collect colleagues' social media handles, write these on the back of the card.
Collect business cards from the CLT staff.
Collect business cards from potential Service-learning Partners (Tuesday afternoon).
Follow other conference participants on social media.